There are many that think email marketing is dead. That could not be furthest from the truth. Email Marketing is still very relevant in marketing even more than chat bots. When businesses use email marketing your customers feel more connected.
Anyone that knows me KNOWS I do not like to shop, but How many times have you been in the store and pulled out your phone to search for a coupon from Bed Bath and Beyond??
I know I am not the only one. This is a result of email marketing, you know that you do not want to use the coupon when it comes across your email, but when you get in the store what happens hmmm let me check my email for coupons. This is the exact reason why you should be using email marketing.
According to hubspot " email marketing generates $38 for every $1 spent, which is an astounding 3,8000% ROI, making it one of the most effective options available.
With the inception of mobile phones and devices emails are more accessible to users worldwide. Email usage is projected to reach 3 billion users by 2020. Consistency is the key to success. Continuing to produce content and keeping your message for your product and or service in front of your customers is optimal.
Keep your email practices ethical. Just like there is a such thing as Facebook jail there is a such thing as email marketing jail. The difference is if you do not comply with the email marketing regulations the penalties are as high as $16,000 per email.
WAIT DID YOU PASS OUT?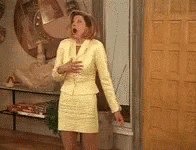 ARE YOU STILL HERE…..
You must ensure you are complying with the CAN-SPAM regulations and the GDPR regulations. Make sure you are segmenting your email lists so you are sending the right message to the right people, which is very important. We created this checklist you can download to ensure you have the most important items set up.
Creating the right automations can create a powerful marketing automation with your email marketing provider. I like to use Active Campaign for this.
This process like many others can feel overwhelming and tedious sometimes but once you create your different email series and keep your campaigns and newsletters clean you will be fine. Just remember no one wants to read long lengthy emails, keep it simple and to the point and make your call to action clear.
IF YOU WOULD LIKE US TO SETUP AND MANAGE YOUR EMAIL MARKETING CLICK HERE.